Welcome to

West Wimbledon Primary School

It is with great pleasure that I welcome you to West Wimbledon Primary School, a one-form entry, community primary school with a nursery for children aged 3-11, and a base for children with autism and social communication needs.

Our kind, nurturing and inclusive approach and our commitment to delivering an excellent curriculum ensures every child is able to reach his or her full potential. We strive to equip all our pupils with the confidence, resilience and knowledge they need to enjoy their learning now and in the future.

We are a wonderfully diverse community and our rich and varied curriculum is designed to ensure every pupil is able to identify with their learning and achieve.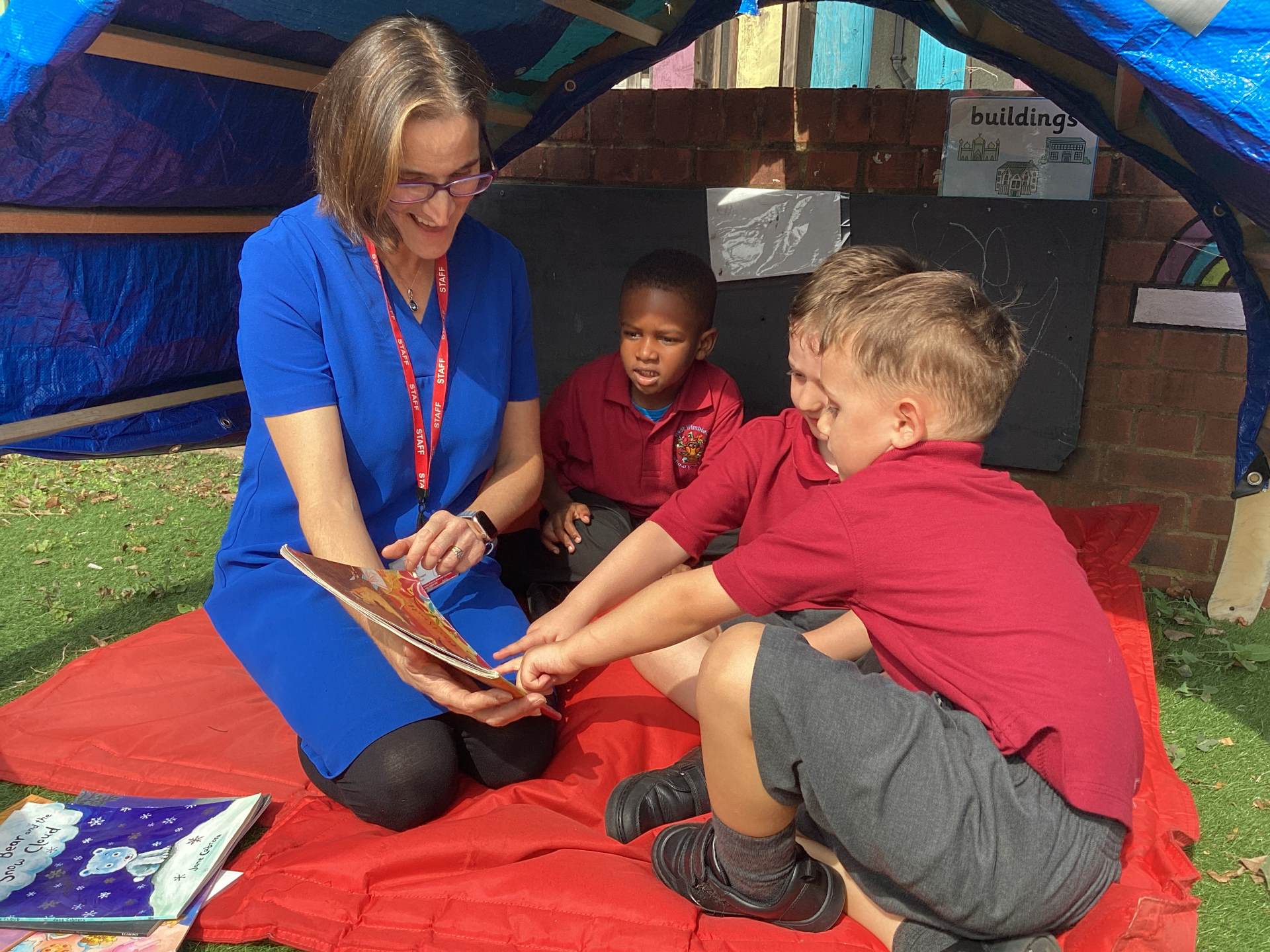 We Work Hard

We set high expectations for all our pupils and expect all children to respect the right of every child to learn. The children understand that lesson time is for working and play time is for playing.

'Leaders are ambitious for all pupils. They have carefully designed an ambitious, well-sequenced curriculum.' OFSTED May 2022

We Are Kind

We greet each other with a smile every day and reinforce the power of being kind in everything we do.

'Pupils develop into caring young people' OFSTED May 2022

We Make Positive Choices

We adopt a positive approach at West Wimbledon to encourage independence and respect to all those in our community.

'Pupils behave well in lessons, around the school and at playtimes' OFSTED May 2022

We Show Pride

Our children are proud to come to school wearing the West Wimbledon logo. The children are proud of the progress they make and take care of our school and each other.

'Pupils are proud of their school' OFSTED May 2022
What

Makes Us Special
'We get to be ourselves'


Y6 Pupil 2023

'He loves the school and will miss it very much. Growing up there will have a lasting impact on him and I'm so grateful for how positive the school has been for him. He's definitely made memories that will last a lifetime'


Parent of Year 6 leaver July 2023

'WWPS is such a special school community who are so friendly, welcoming and accepting and one we have been extremely proud to be a part of'


Parent of Year 6 leaver July 2023